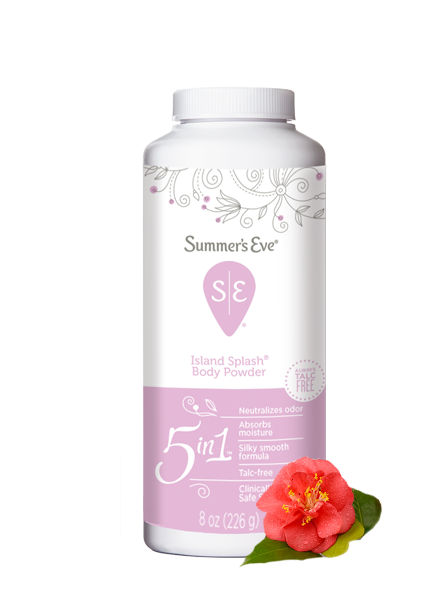 Island Splash®
Body Powder
Clinically Tested Safe Scents™
5 Ways to Fresh. Ordinary things like – crossing your legs, working out, getting your period, or even getting up close and personal can leave you feeling less than fresh. Well, we have some good news for you…The answer is in this bottle! Only Summer's Eve® gives you 5 fresh benefits in 1 lightly scented powder.
Neutralizes odor.
Absorbs moisture.
Silky smooth formula.
Talc free.
Clinically tested Safe Scents™.
Use daily after bath or shower. Just sprinkle a little onto your external vaginal area and all over your whole body for a silky smooth finish and total body confidence.