Our Story
Sister. Mother. Grandmother. Friend. Advocate. Professional. Athlete. Nurse. Woman.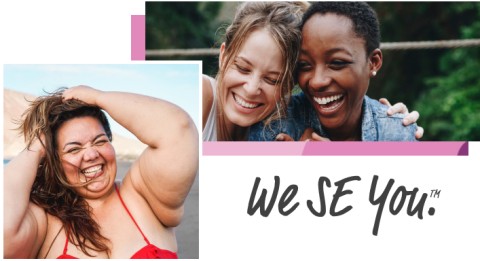 However you define yourself, however many roles you play or hats you wear, we SE you™. Fifty years ago, Summer's Eve® created the feminine care category by putting women first, listening to women's needs, and committing to deeply understanding how we want to care for our bodies. And as your definitions and days and dreams have evolved, so have we. That's why millions of women trust our expansive range of gynecologist-tested cleansing and care. Whether you're at home or on the go, whether you want to bask in fragrant lusciousness or prefer no scent at all, whether you prioritize ultra-gentle or high performance—we SE you™. 
Because one thing that'll never change, is the Summer's Eve® mission to help you feel always and undeniably YOU. You, at your very best. The you that's "got this." With a daily intimate care routine that lets you experience that unique everyday Summer's Eve readiness. That wonderful, one-of-a-kind sense of YOUness. 
With every Summer's Eve® product you use, know that We SE You™, We Get You, We Got You. Find your fave product now!